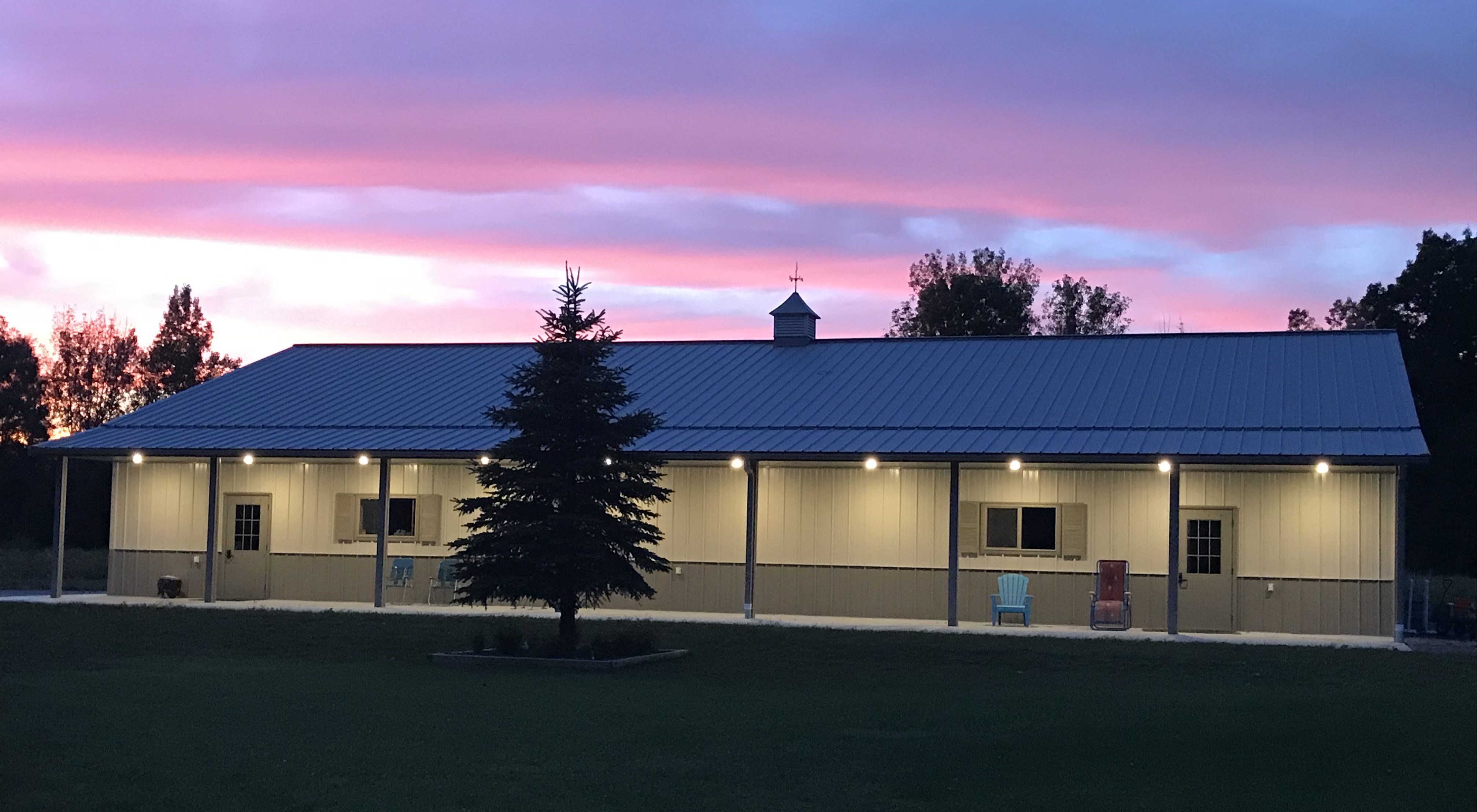 Savvy Dog Sports classes are held at the "studio" or offsite.
Our building is 48×80 feet, with Comfort King Agility mats over foam/rubber matting. The floor base is crushed stone. The mats are easy to clean and will provide an excellent surface for training all dog sports!
The Studio is located at:
67 Lanning Road
Honeoye Falls, NY 14472
Building rental is available with the following fees:
1 person = $20 an hour
2 people = $24 an hour
3-5 people = $30 an hour
6+ people = $36 an hour
You can view likely availability on calendar below. Please contact me for booking or for other requests at Savvydogsports at gmail dot com.