Savvy Dog Sports Presents:
Advanced Obedience Workshop with Hannah Branigan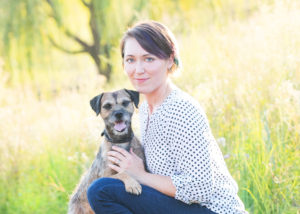 SATURDAY and SUNDAY, October 6 & 7, 2018
67 Lanning Road, Honeoye Falls, NY 14472
Limited working and auditing spots each day
*Only one working spot for the weekend per team
PRICING
Working spot, for one day = $205
Auditing per day = $80
*Payment will be requested once registration is confirmed.

Saturday October 6, 2018
8:30 am – 5:00 pm
"Heeling"
Likely one of the most challenging skills to teach our dogs! Hannah will provide an intense focus on all things heeling! From heeling foundation skills to breaking things down and refining the skills necessary for a focused, precise, and joyful heeling performance. We expect no less! This workshop is for experienced handlers with young or competing dogs.
Sunday October 7, 2018
8:30 am – 5:00 pm
 "Handler's Choice for Obedience/Rally"
Working spot participants must have taken at least one of Hannah's classes previously (through FDSA or Wonderpups) and will be asked to submit what they want to work on two weeks prior to the seminar via email to Julie Symons at julieasymons@gmail.com.

Cancellation Policy:
Cancellations prior to September 1, 2018 will receive a full refund. After September 1st, you will receive a refund only if your spot can be filled.
Please note:

A limited number of chairs will be available, so please bring your own
If you have a working spot, your dog MUST be comfortable crating in the room or quietly crated in your car. Location is in a residential area and noise level must be kept to a minimum.
No bitches in season allowed at the seminar.
Light breakfast will be available each morning.
Lunch order will be offered for group purchase.
Directions and local accommodations will be provided after spots are confirmed.